Harmónia
Madison Center for Psychotherapy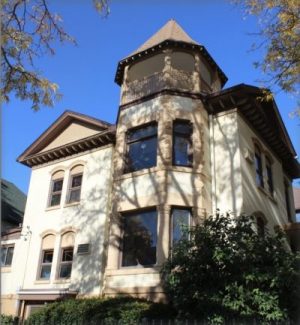 Harmónia Madison Center for Psychotherapy offers individual, couple, child & family counseling. We are an outpatient mental health clinic providing a wide range of services.  We are in network with Anthem, Blue Cross, GHC, Quartz, WPS Arise, and the Alliance.  We also accept insurance plans that offer out of network coverage.  Please check your plan to see if you will be covered when seeing a Harmonia therapist.
We have made it our mission to provide the highest quality of counseling and psychotherapy. Our staff members are all licensed professionals with extensive experience and training in a wide variety of approaches to these healing arts. Please explore our Services link above as well as About Us to learn more. As our name suggests, we dedicate ourselves to the highest good of our clients in all spheres of life–mental, emotional and spiritual.
Therapy Modalities
Cognitive-Behavioral, Psychosynthesis, Psychodynamics, Gestalt, Family Systems, Feminist Therapy, Mindfulness, Brainspotting, EMDR, Hypnosis, Integration of Pyschedelic Experiences
Brain Patterns & Emotions
Depression, Anxiety, Bipolar, PTSD, OCD
Marriage & Family
Marriage & relationship counseling, family therapy, pre- and post-marriage counseling, step-parenting, adolescent counseling, care for the caretaker, parenting, blended families
Personal Issues
Communication & conflict resolution, ADHD strategy development, self-esteem, stress management, women's issues, physical disabilities
Sexuality
LGBTQ, sexual identity, sex therapy
Addictions
Compulsive eating, sexual addiction
Spiritual Psychotherapy
Meditation instruction, spiritual & growth directions, flower essences, essential oils
Life Decisions & Transitions
Grief & loss, PhD completion support, divorce, aging, job loss, early parenting, gender identity and transitioning, retirement issues, death and dying