Dana Goodman, LPC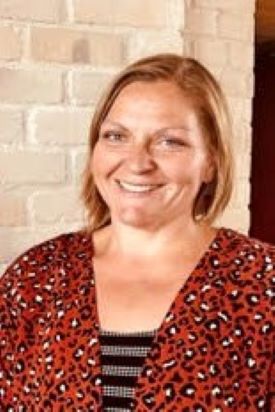 Life presents us with beauty and chaos, hope and loss, confidence and uncertainty.  Together we can navigate these dichotomies and find your balance.
My therapy style is person centered and holistic, focusing on the dynamic factors that make you unique and authentic. I believe in treating everyone with respect, non-judgment, unconditional positive regard, sensitivity and compassion. I will fully open my heart, mind and healing efforts in the direction of your goals.
I have a master's degree in Rehabilitation Counseling and a bachelor's degree in Human Development and Family Studies from UW—Madison (Go Bucky!!). I have over ten years of clinical experience in medical and private practice settings in addition to employment consultation experience in an academic setting. My approach combines cognitive-behavioral, humanistic, psychodynamic and motivational interviewing techniques. I offer specialty care in spirituality, somatic healing, hope as a cognitive process, positive psychology, emotional and creative expression, lifting ancestral burdens, grief and
readjustment to new roles in life.
It is my belief that you are your own best expert and the answers to your questions lie within; it is with my expertise that we will tease out these nuggets of internal wisdom to help light up your authentic path towards your brighter future!
Thank you for exploring the first steps towards seeking support! Are you a person wanting to connect, grow, change, divulge, examine, unearth, challenge and manifest?
"You can't stop the waves, but you can learn to surf" Jon Kabat-Zinn
The time is now! Surfs up!!
To learn more, please visit www.goodmancp.com.  You may leave me a message at (608)255-8838 #6 or email to goodmancounselingpsychotherapy@gmail.com.