Jim Powell, MA, LPC
*Currently not accepting new clients*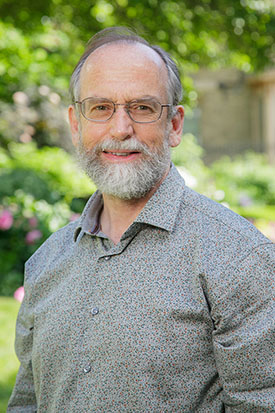 I have been working in the counseling and human potential field since the 1970's and more specifically as a psychotherapist since 1981. I am one of the founding partners of our clinic Harmonia.
My philosophy holds that the therapeutic relationship is sacred and deserves the highest respect. In this relationship the mystery of each person's inner being unfolds.
I honor the uniqueness and integrity of each individual I see. I view my role as a support and a guide while I join you at a very important juncture in your life. You deserve safety and trust.
The objective part of therapy may involve psycho-spiritual strategies/interventions that help integrate the insights of therapy. These approaches may include psychodynamic, cognitive, behavioral or spiritual interventions such as meditation and yoga. While I employ an eclectic style, my overall holistic paradigm is Psychosynthesis. I like complementing therapy with mindfulness practices that include strategies in one's daily activities as well as formal sitting meditation.
Mindfulness practices, including meditation, help improve a number of mental health issues. These include managing stress, taking the edge off of anxiety, reducing the burden of ruminating depressive thoughts and the ability to tolerate intense emotions. Many find mindfulness practice helps them in their relationships by reducing impulsive hurtful statements and managing anger. Certain applications of mindfulness offer effective methods to support other addiction recovery strategies. Mindfulness helps with the integration and acceptance of different parts of the self. Mindfulness practice ultimately promotes a wellness lifestyle, increasing self-awareness and a deeper sense of well-being.
You may leave me a message at (608) 255-8838 #3 or email jim@harmonia-madison.com. Please include your name and phone number in any correspondence.
*Currently not accepting new clients*